ARCOTEL Rubin Hamburg
A high-class kaleidoscope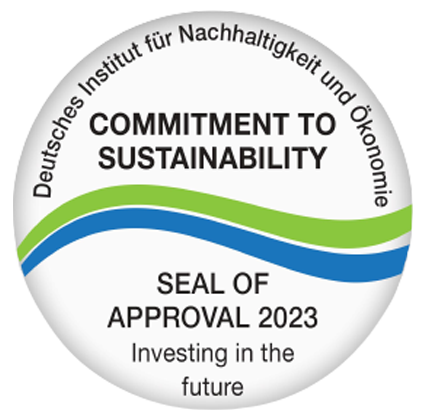 Right into the whirling epicentre of the trendy cultural district of St. Georg, where a refreshingly stiff North Sea breeze pinches your face. The Rubin is in exactly the right place here – a shelter, warm and welcoming. With a red and grey checkerboard façade that draws all eyes to it. Plus: glass elements that interact with the sun and the light. Stop and check it out from different angles – it's worth it.
You can feel it the moment you enter the lobby: the Rubin is the exact opposite of the big city hustle and bustle roaring outside. The ruby red colour, combined with Hanseatic design, winds its way throughout the hotel. Austrian hospitality meets northern lights, smart services meet loving finesse. A place where city trippers, businesspeople and travellers come together.
What makes a stay here so special? We're on the same wavelength as our guests, with a focus on even the tiniest details. Like the way we fold the bed sheets or line up the jam pots at the breakfast buffet – nothing is left up to chance.